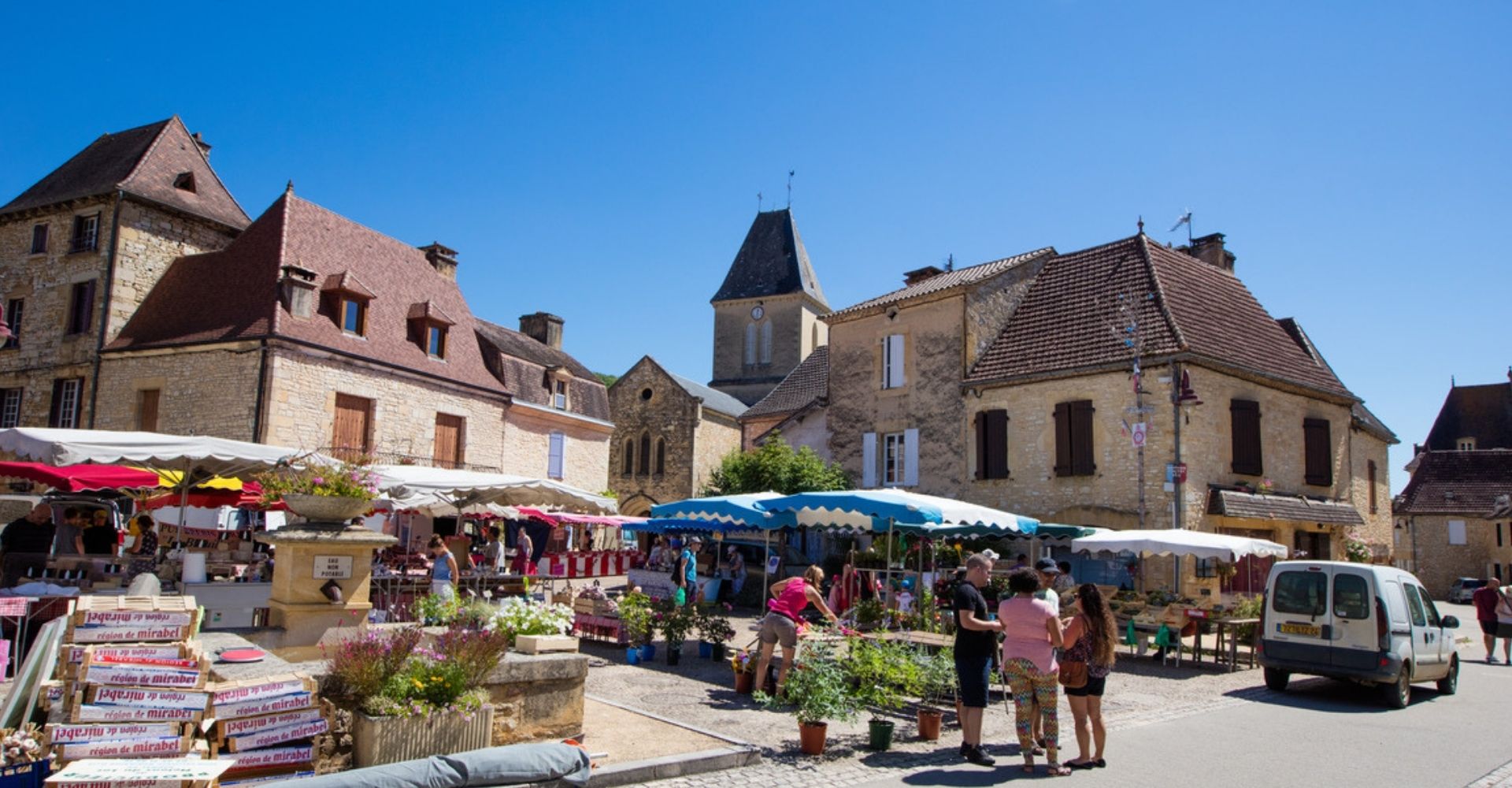 Located on one of the highest hills of the Périgord Noir, Rouffignac-St Cernin de Reilhac naturally finds its nickname "Hauts de la Vallée de l'Homme" land of welcome, resort and gastronomy, this rural town very extension (nearly 6000 ha) offers its varied landscapes of agricultural hillsides, deep valleys and deep forests, such as the Forêt Barade where the legend of "Jacquou le Croquant" was born.
The Commune has been awarded the "green station" label for its natural, authentic, human and environmentally friendly tourism. It has also been awarded a star in the 2015 MICHELIN Guide, and in September of the same year, the Regional Commission for Heritage and Sites awarded the village the 20th Century Architectural Heritage Label, under the reconstruction of the villages martyrs. The architecture of the town of Rouffignac is also special: after its fire due to war on March 31, 1944, the village was rebuilt with the characteristic stone of Périgord, while its Renaissance church of the sixteenth century, spared by this disaster, combines its Romanesque facade with its Gothic nave.
Located midway between Périgueux and Sarlat, Rouffignac-St Cernin de Reilhac is also a local center for trade, crafts and agriculture.
In the village, every Sunday morning is held a traditional market and every Wednesday evening in July and August is held the night market. You buy and consume locally around large tables, products from our local producers. Conviviality and good mood guaranteed thanks to the various activities also proposed by the associations of Rouffignac.
On its land, one can visit the Cave of Rouffignac, known as "Cent Mammouths", high place of the prehistory, or the Castle of the Herm, medieval testimony of its past.