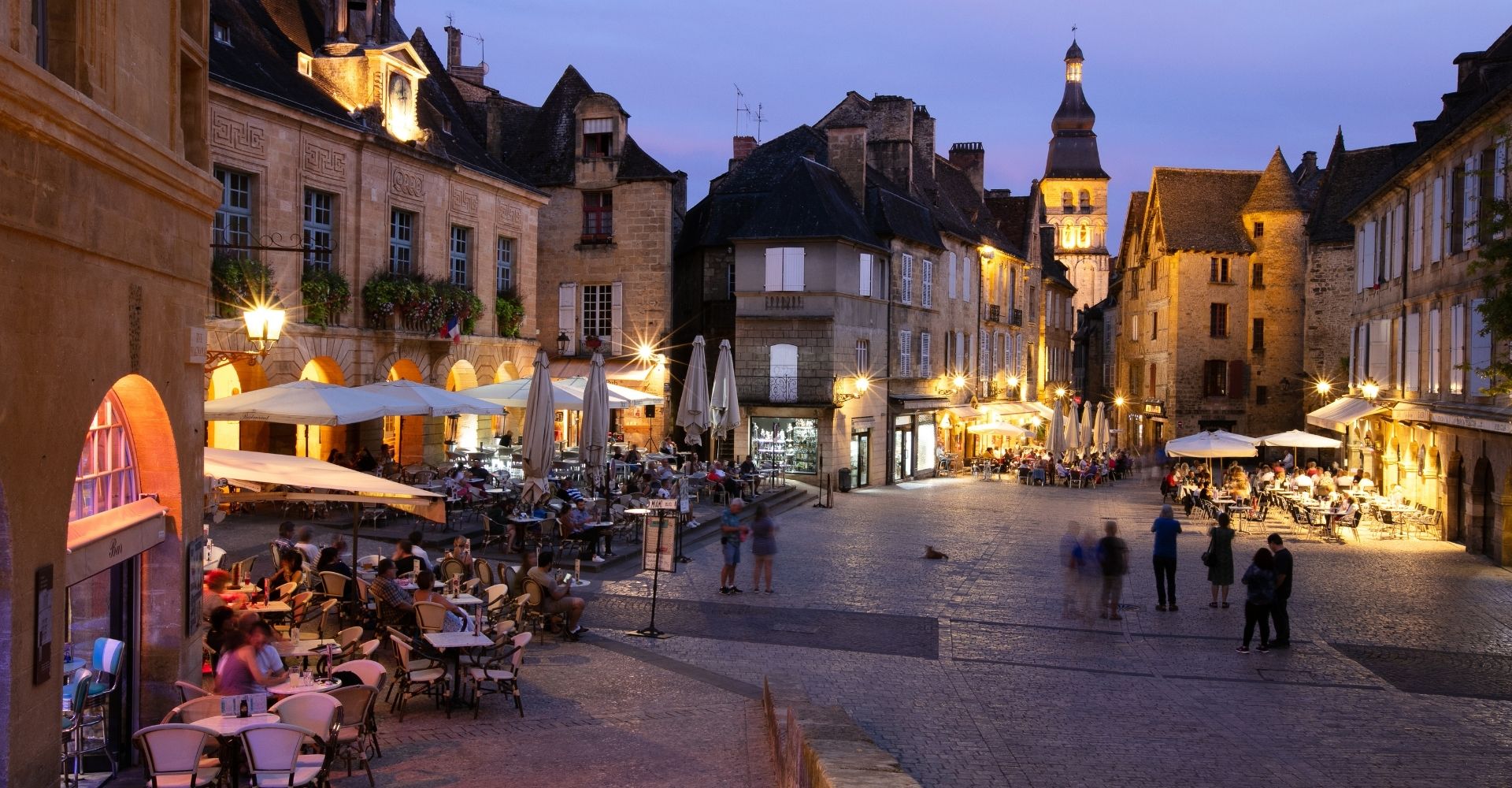 Sarlat-la-Canéda, commonly known as Sarlat, is a town in the Dordogne region of southwestern France.
Capital of the Périgord Noir in the Dordogne, on the borders of the Causses du Quercy, the historic city of Sarlat is a major tourist site, renowned for its monumental decoration dating mainly from the medieval period and the beginning of the Renaissance (13th to 16th century).
The city center of Sarlat, of a great homogeneity, is thus composed of a network of alleys and picturesque alleys, of shaded squares, lined with mansions with lauze roofs, of which the most famous are the house of La Boétie, the hotel du Barry, the hotel de Savignac or the presidial. Nerve center of Sarlat, the Liberty Square, lined with terraces, is the market headquarters, where the Périgord specialties are sold: foie gras, truffles, figs and nuts. In its extension, Saint Sacerdos Cathedral and the Bishops' Palace open up in perspective, reminding us that Sarlat has been an episcopal city for several centuries.
Possessing a medieval urban ensemble among the most important in the world, this small city of Perigord, visited by hundreds of thousands of tourists each year, also occasionally serves as a frame for historical films.