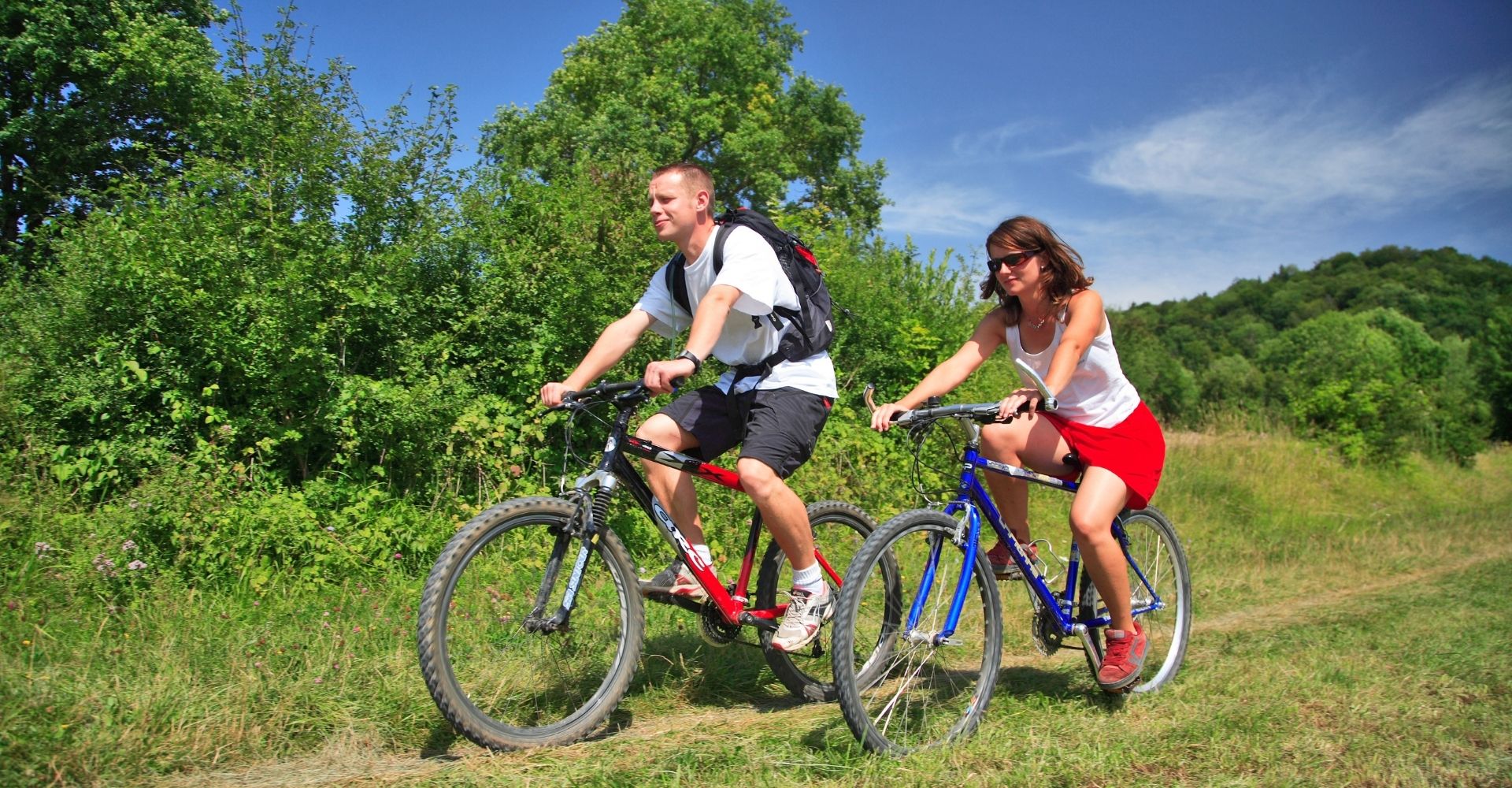 Discover the Dordogne in a sporty way!
The Lascaux Vallée Dordogne mountain bike area offers a total of 542 km of marked trails for all beginner and advanced mountain bikers. 24 loops are at your disposal: 4 green loops "very easy", 5 "easy" blue loops, 11 "difficult" red loops, 4 "very difficult" black loops. GPX traces are available on the FFC website: FFC website
Come enjoy the rural landscapes of the Valley, between hills and valleys, which form a particularly neat setting, dominated by meanders and cliffs, symbols of this relationship between a territory and its ancestral occupation (passage over the cave to 100 mammoth). The richness of the natural environments of the valley (limestone slopes, Mediterranean vegetation, wetlands) makes it a remarkable site for mountain biking and offers us magnificent singles.
ROUFFIGNAC ST CERNIN DE RHEILAC is located on one of the highest hills of the Périgord Noir, on the edge of the Forêt Barade, halfway between Sarlat and Périgueux, near Montignac (Lascaux) and Les Eyzies (Cro-Magnon ), which gives Rouffignac a great playground for mountain bikers and hikers.