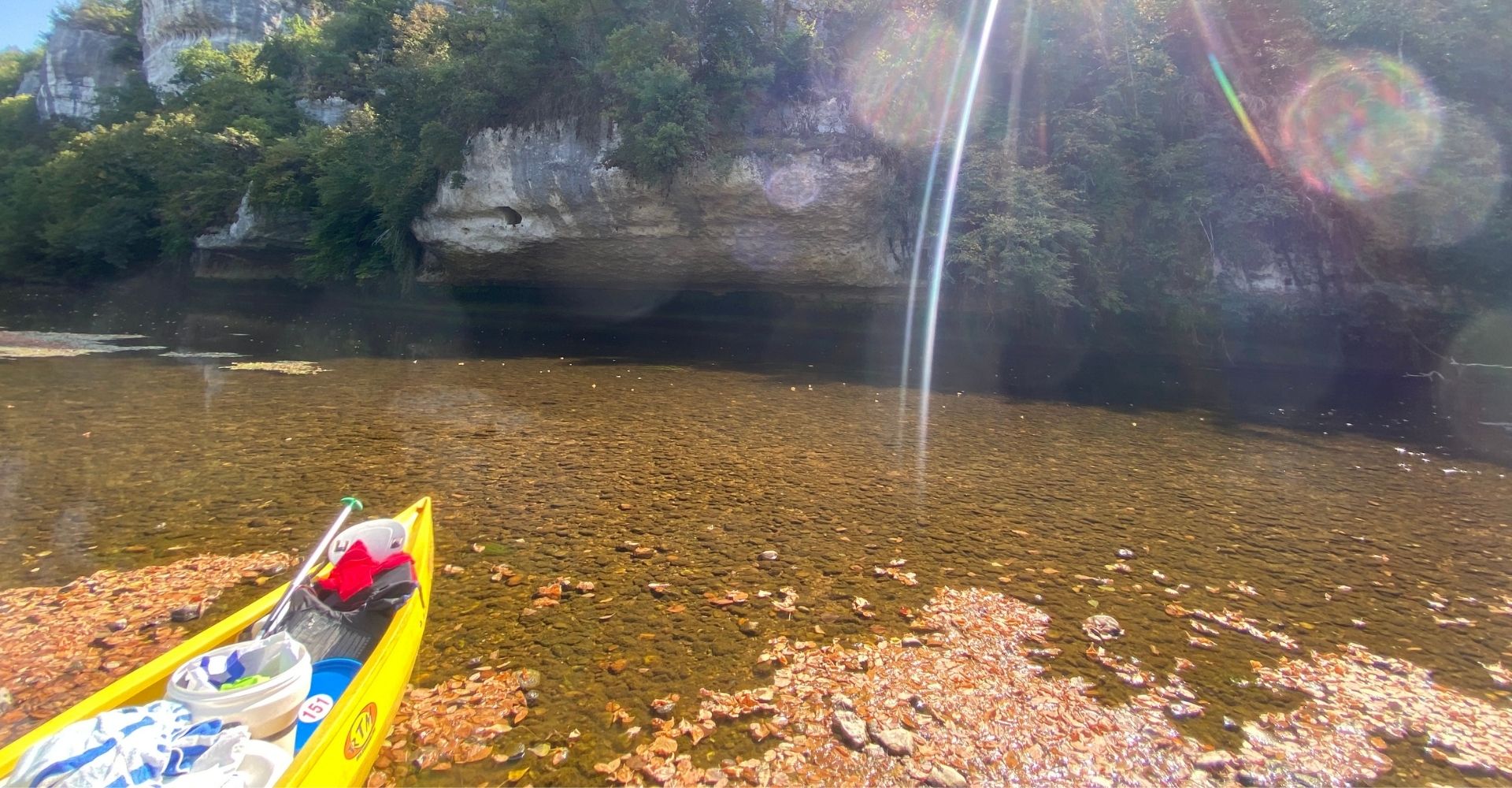 Canoe and Gabarre on our rivers !!!!
Canoeing is one of the must-see holidays in Dordogne.
The river Vézère crisscrosses along steep cliffs and in a wild universe full of caves and castles, while the descent of the Dordogne will make you discover magnificent landscapes around fortresses that will watch you pass like the story that has flowed at their feet
Natural bathing
Whether in a lake, a pond or a river, splashing in nature is one of the major pleasures of summer. And in this regard, the Dordogne is well off.
Do not hesitate to take advantage of the site: http://baignadesauvage.fr/la-dordogne/
Fishing in the Dordogne
The department of the Dordogne has 1,800 km of rivers of 1st category, 2,200 km of rivers of 2nd category, 10,000 ha of water bodies.
The Dordogne and Vézère have large populations of white fish (roach, bleak, chub, bream) and predatory fish (pike, perch, trout, pikeperch and catfish).
In smaller streams, trout, carp and carnivores are mainly fished. In the water there are roach, pike, carp, perch, pikeperch, black bass.
more info: http://federationpechedordogne.fr