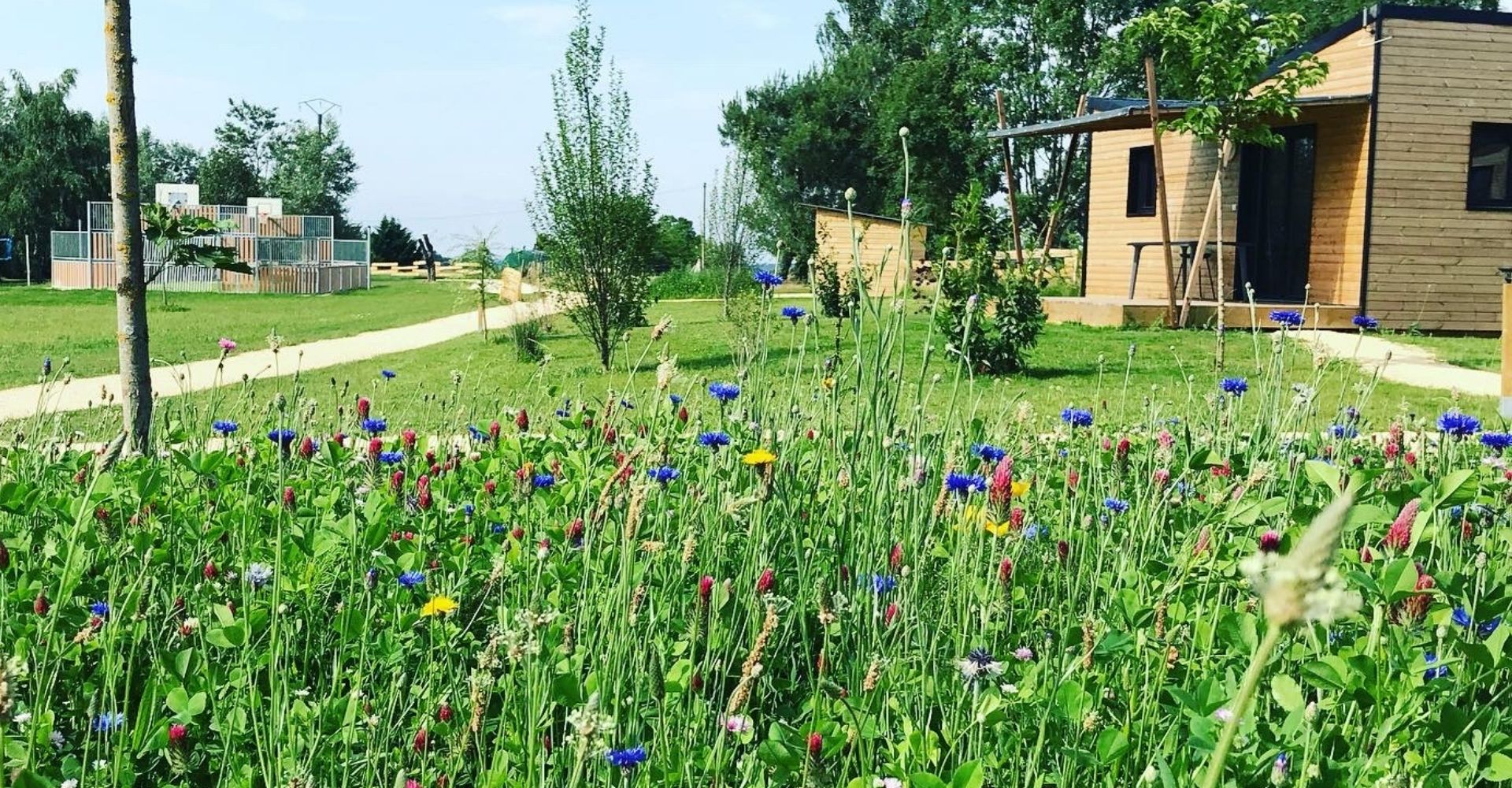 Nature campsite in the Dordogne, Green Key certified!
At our nature campsite in the Dordogne, we are gradually implementing environmental initiatives to limit the impact on our exceptional and fragile nature as much as possible. In accordance with our values, we wish to participate in a sustainable, convivial and nature-friendly tourism.
This commitment to eco-tourism was reinforced in 2020 by obtaining the Green Key label with the congratulations of the jury. This label is the 1st international environmental label for tourist accommodation.
Already today, our commitment is translated into concrete actions:
Decrease of pollution:
Selective sorting of recyclable waste and our guests' incentives to do so
Recovery of fruit and vegetable peels for animals
Recovery of used batteries
Installation of automatic dosers for the treatment of the pool water, which reduces the consumption of chlorine
Reduction of energy and water consumption:
Low consumption bulbs
Installation of water saver on faucet (jet breeze) and timed faucet
Photovoltaic installation with a power of 9 KwC
Preservation of biodiversity:
Manual and thermal weeding only if necessary (maintenance of paths and trees in common areas) zero pesticide
Preservation of biodiversity areas by having a very planted site with tree species, shrubs, flowers and very diversified plants
Commitment to the "Bird Protection League" by creating shelters (nest boxes, insect hut, shelters for small mammals) for the animals of our countryside
The Offrerie: Camping Quality from our first season in 2014!
The Quality Camping Label is a tool for progress and continuous improvement.
A visit to the blind allows to control the 665 criteria justifying the quality of the campsite, before being approved Camping Quality but also throughout its commitment.
The 5 Camping Qualité commitments
A warm welcome
Immaculate cleanliness
Accurate and correct information
Well maintained and private pitches
Care and respect for the environment