Welcome to "l'Offrerie" campsite in Dordogne!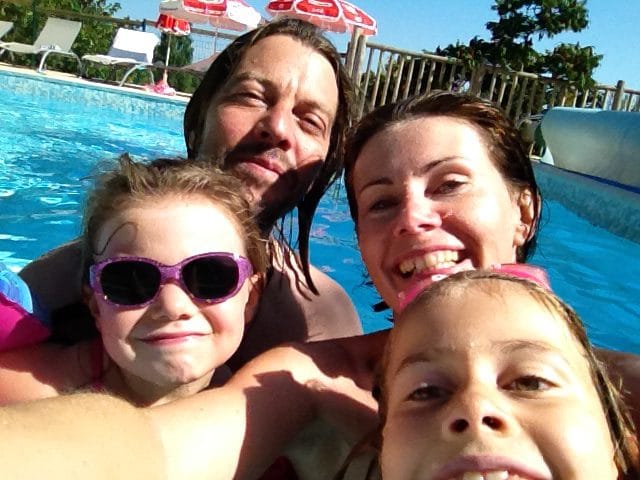 A small family campsite and gite close to nature and animals
Our family is pleased to welcome you in Rouffignac in the heart of the Périgord Noir, in the Vézère Valley, near Sarlat and the Lascaux caves. We would like to share with you for a few days our way of being and our approach to holidays: authenticity, conviviality, good humour, calm and nature represent the atmosphere of our campsite in the Dordogne.
The Dordogne is to reconnect with its origins, to set off to explore its castles and discover its true nature.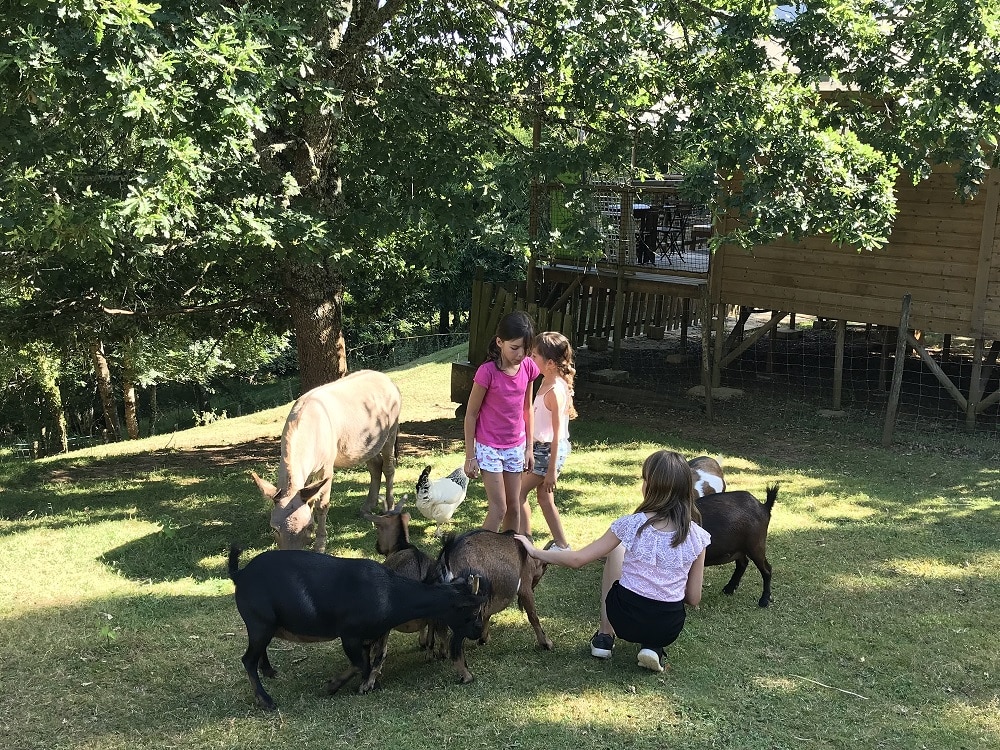 Campsite with mini-farm in the Dordogne
Take advantage of your holidays in the Périgord to discover our animals at the small farm of l'Offrerie. Our campsite with mini-farm in the Dordogne welcomes miniature goats, alpaca, miniature donkey, hens and our two parrots for the pleasure of the little ones and the whole family. Get back in touch with the essentials, share these moments of happiness with your children and our animals.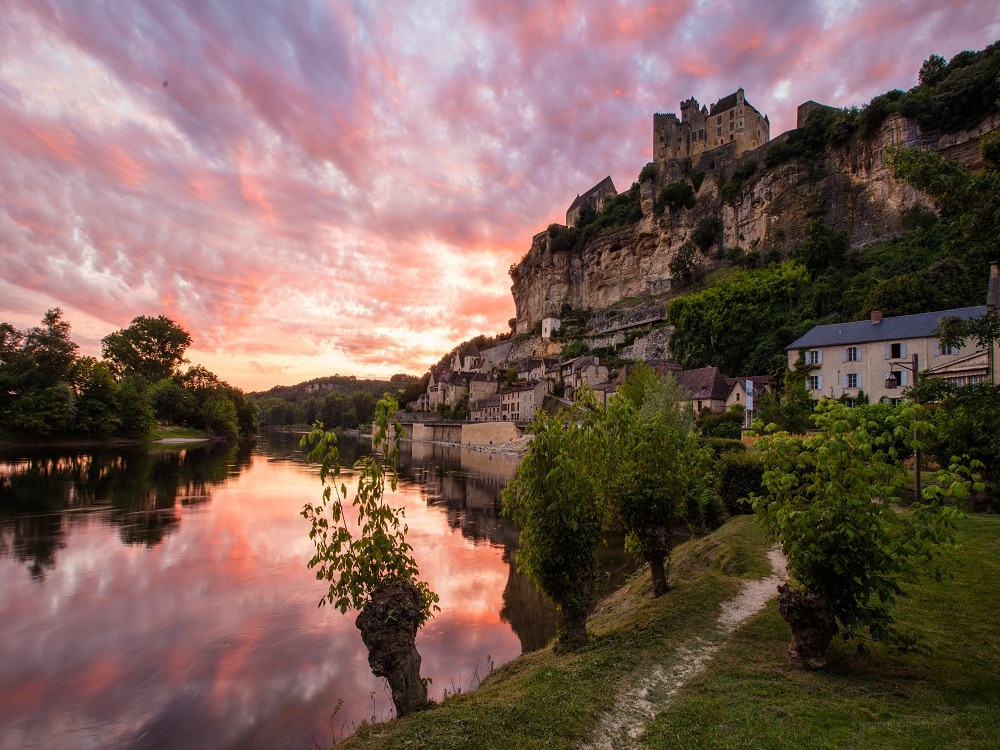 A quality stay in a campsite near Sarlat!
Since 2014, we have been making every effort at our campsite near Sarlat to offer you a warm welcome and quality services in a preserved environment. Thanks to the "Camping Qualité" label, you can be sure to enjoy a quality holiday near Sarlat.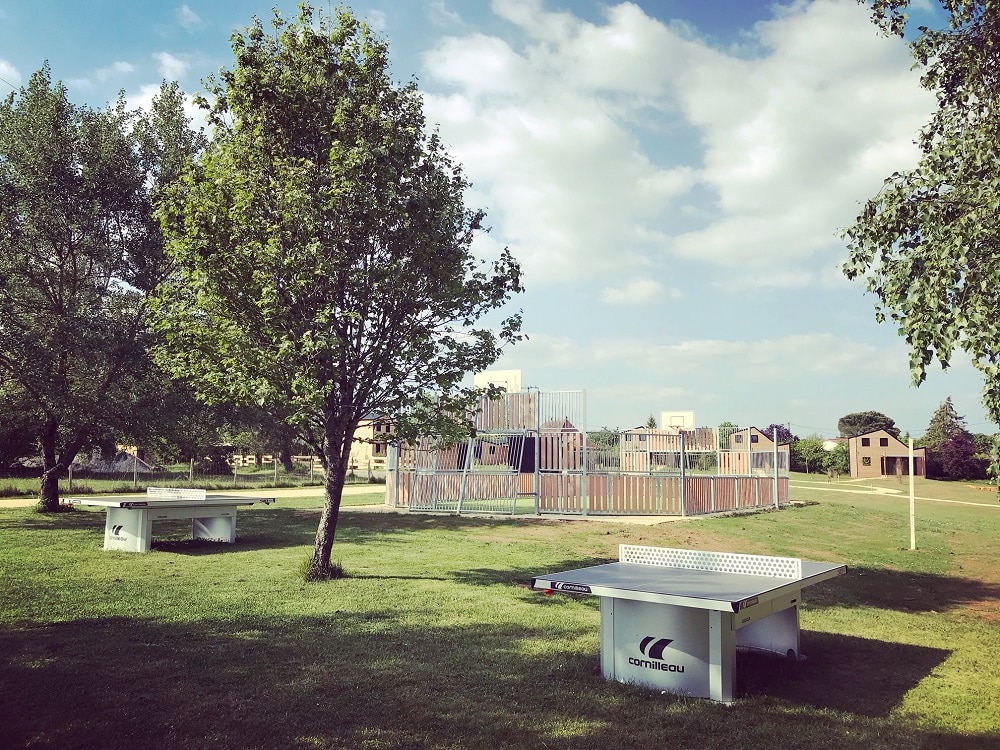 Looking for a Sports Stay in the Dordogne ?
You can explore our beautiful Vézère Valley near Sarlat in a fun and sporty way. Whether by canoe, on foot or by bike, numerous walks await you. Amateur of "Slow life" style cycling or more sporty mountain biking, enjoy the breathtaking panoramas of our Vézère valley in the Dordogne thanks to its cycling tours and its 675 km of marked trails and 24 special mountain bike loops.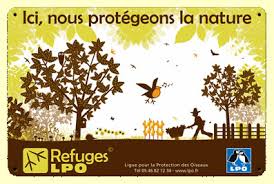 L'Offrerie a small Nature campsite in the Périgord!
Very sensitive to the respect of our environment, our campsite with the Green Key label is gradually putting in place measures to preserve the nature that surrounds us and thus also to be able to offer you a holiday location in the Périgord Noir preserved from all pollution. Ecotourism or green tourism is a way for everyone to spend their holidays while remaining true to their own values.
The campsite is open
from Mai 06th
to September 29th 2023
The cottages are open all year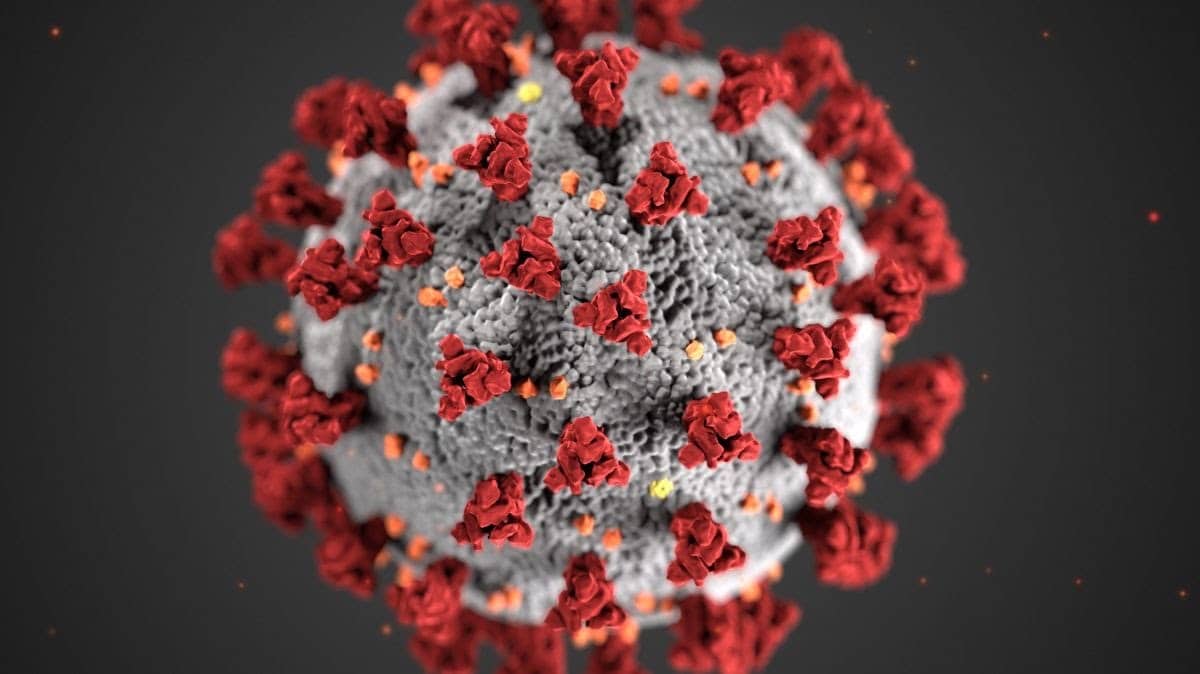 KEEP YOUR MIND LIGHT! In case of confinement or limitation of movement : Closing of borders Administrative closure of the campsite Limitation of travel to a number of kilometres that does not allow you to come to the campsite. A voucher for an amount equivalent to the...